Each year, 13,000 visitors from all over Michigan, and the country, flock to Silver Lake to enjoy freshly smoked barbeque from the masters, live entertainment, shopping, and classic autos and ORVs at the Silver Lake Sand Dunes Apple and BBQ Festival.
The event, which takes place at Golden Township Park near downtown Silver Lake features a fun lineup of events that the whole family will enjoy including a classic auto and ORV show, apple pie contest, fresh apple market and craft show, Apple A Day 5k run, festival food, beer tent, live entertainment, and children's activities. Learn more about the highlights of the event below and see our schedule of events for days and times.
For those visiting the Apple and BBQ Festival from out of town, we have a variety of lodging options and many other attractions for you to enjoy while you're here.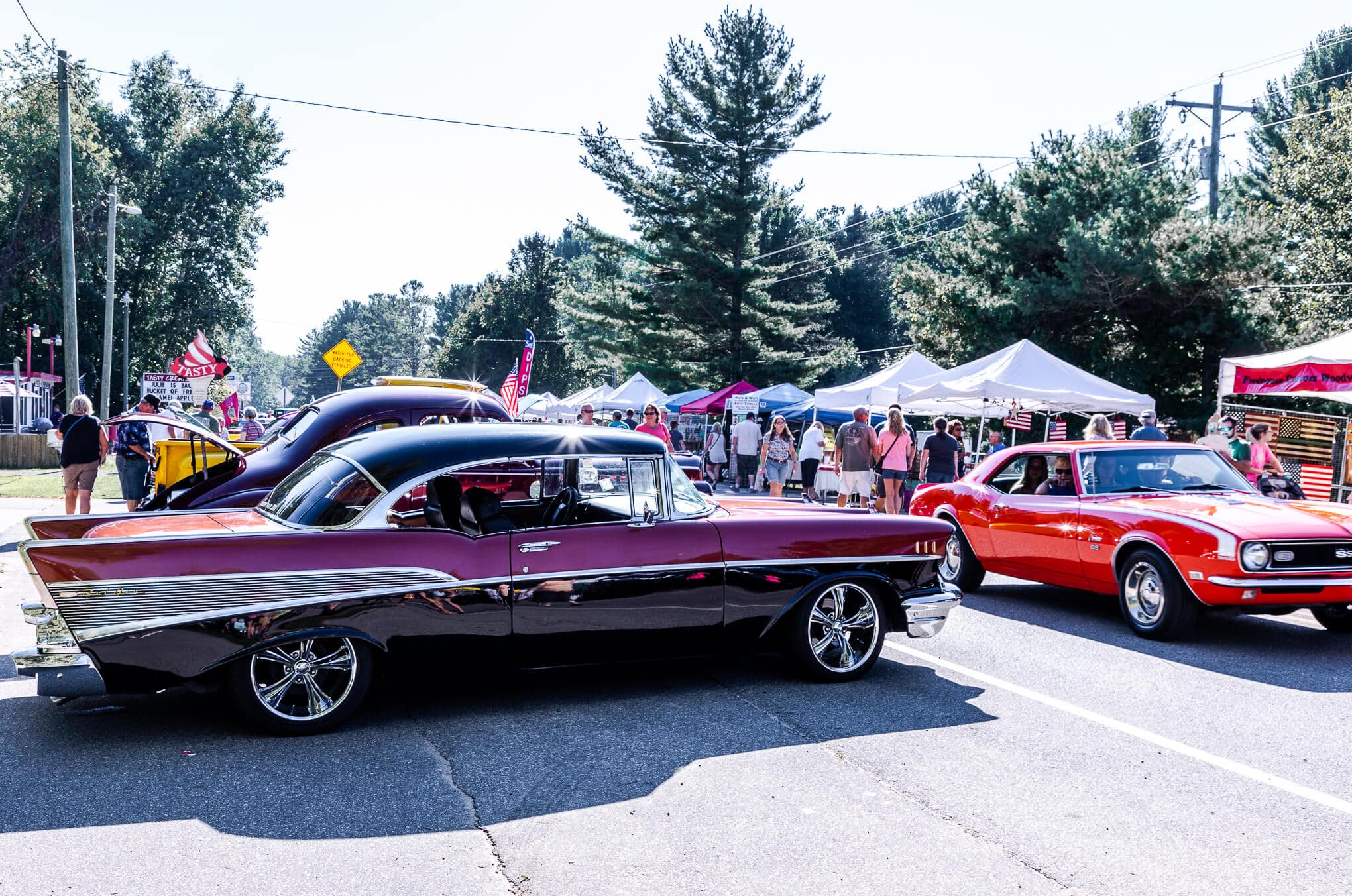 Classic Auto & ORV Show
Browse the impressive lineup of classic cars and off road vehicles from around the state that are on display at the festival.
Learn more
Apple Pie Contest
What better way to celebrate harvest season in Michigan's fruit belt than with a competition of fresh baked apple pies.
Learn more
Farm Market & Craft Show
Stroll through the craft show and farm market to discover art, hand crafted goods, apples and other produce.
Learn more
APPLE A DAY 5K
Enjoy a nice morning run/walk and then take advantage of food, music, car show and vendors all afternoon.
Apple A Day 5K